Sally & Mitch's Camming Couple Podcast #83
by lsm admin
published on April 1, 2023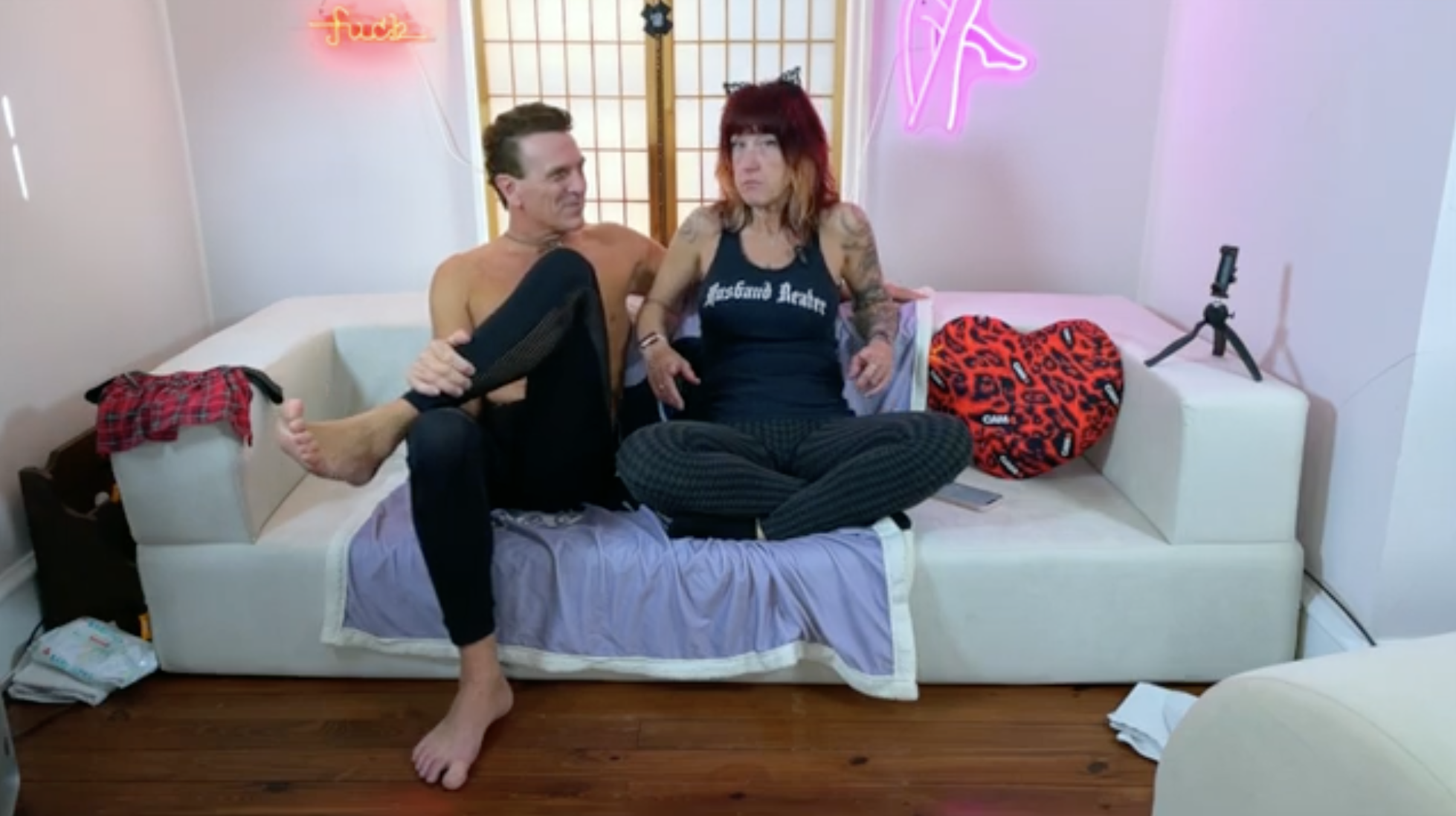 Up Next
Featured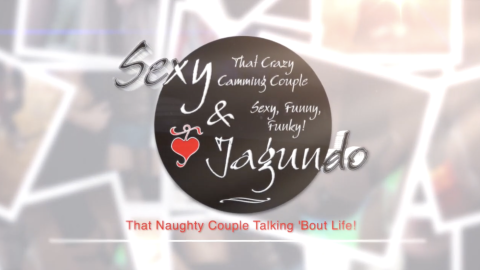 Yes, I am making Mitch dress sexy! LOL! Welcome freaky friends to another episode! This time we discuss being nominated for and adult award! Vegas perhaps? Porn acronyms, hehe Cum love blasts! Hehe Mitch builds a new bike! Two privates on two different platforms at the same time! Let's breed Sally, LOL! More on the 13" cock… Vote for us for best content creator on the ASN Awards! A random JC loves you…and lots more on a new episode of your fave cam couple! Sexy & Jagundo! Happy Horniness our sexy friends! Twinkle, Twinkle, Sally and Mitch SJErotica Photography http://sjerotica.com
Related Videos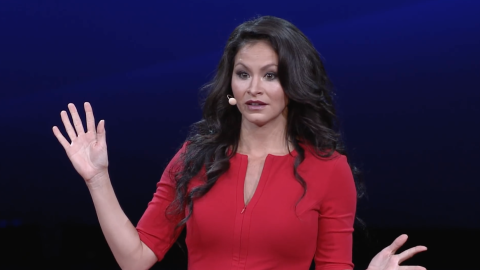 This talk was given at a local TEDx event, produced independently of the TED Conferences. Jessica showcases the grey-area between monogamy and open relationships that might just be the antedate to divorce. Do you want to understand the key to happily ever after? It may be as simple as learning to be monogamish. Sexologist, author, and PlayboyTV host, Jessica O'Reilly travels the globe promoting more open conversations on our most intimate interactions. The work and advice of Dr. Jess has been featured across popular media and continues to challenge conventional beliefs of what it means to be in a healthy relationship. About TEDx, x = independently organized event In the spirit of ideas worth spreading, TEDx is a program of local, self-organized events that bring people together to share a TED-like experience. At a TEDx event, TEDTalks video and live speakers combine to spark deep discussion and connection in a small group. These local, self-organized events are branded TEDx, where x = independently organized TED event. The TED Conference provides general guidance for the TEDx program, but individual TEDx events are self-organized.* (*Subject to certain rules and regulations)
Featured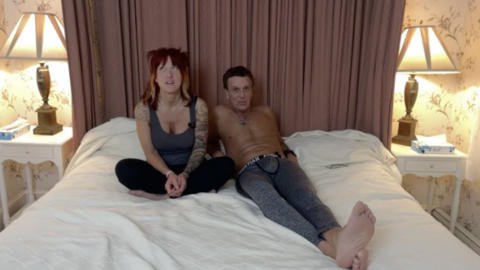 It's two overly sexy weirdos on the road!! LOL!! BIG one this time around! Almost an hour! Hot tubs, couches, pools, bad dildos, apple asses! It gets crazy people! Come on into our bed and have some fun! hehe! Happy Horniness our sexy friends! Twinkle, Twinkle, Sally and Mitch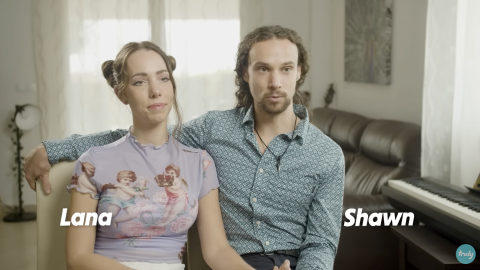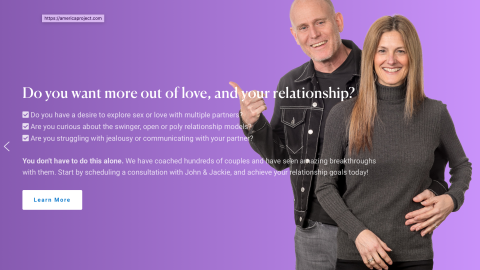 Question from a viewer for today: We're thinking about going to a lifestyle club. What am I going to expect? My nervousness and fear is that people are going to push me to do things we're not ready yet.

Featured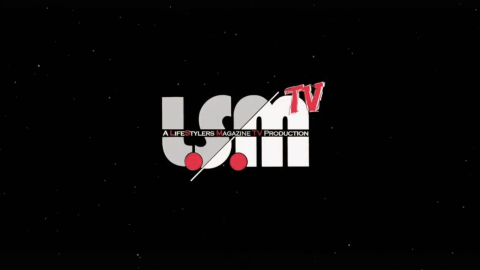 Welcome to our sexy room funky friendicles! Don't be a Hugh Anus! LOL! We head out to our first lifestyle party and Sally shakes her booty so much she gets tweaked out. Grab a moscow mule and have some fun people! Sexy & Jagundo are in deh housen, hehe! Happy Horniness our sexy friends! Twinkle, Twinkle, Sally and Mitch SJErotica Photography http://sjerotica.com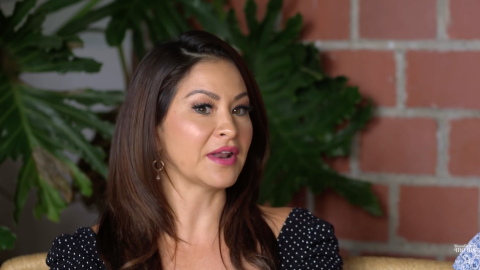 They say that couples who swing have a more trusting relationship. I guess if your partner is having sex with someone else then there's little else to worry about! Jess gives us a great insight into the life of swingers. She may even 'swing' your decision! All jokes aside, it's interesting to hear how other types of marriages work. @sexwithdrjess Get in touch! SUBSCRIBE to our channel or find us here and let us know what's on your Mommy mind!
We want to hear from you! Facebook:
https://www.facebook.com/UnsolicitedM..
. Instagram: @unsolicitedmoms Twitter: @unsolicitedmoms Category Education License Standard YouTube License
Featured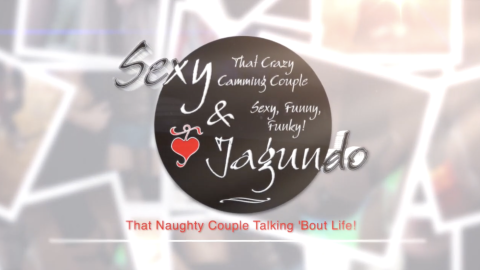 Yes, I am making Mitch dress sexy! LOL! Welcome freaky friends to another episode! This time we discuss being nominated for and adult award! Vegas perhaps? Porn acronyms, hehe Cum love blasts! Hehe Mitch builds a new bike! Two privates on two different platforms at the same time! Let's breed Sally, LOL! More on the 13" cock… Vote for us for best content creator on the ASN Awards! A random JC loves you…and lots more on a new episode of your fave cam couple! Sexy & Jagundo! Happy Horniness our sexy friends! Twinkle, Twinkle, Sally and Mitch SJErotica Photography http://sjerotica.com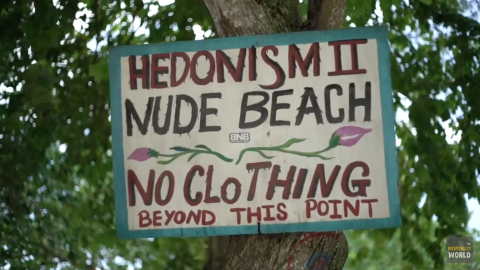 Discover How Travel Should Be! Article Link:
https://www.hospitalityworld.co/hedon...
The world's most iconic clothing optional adult playground and the sexiest place on earth where you can be as mild or as wild as you like! An all-inclusive paradise where you can turn your fantasies into reality. the preferred destination for resort hotels, bar, and restaurant services and for club and social gatherings. Hedonism II gives you the opportunity to explore your fantasies. Sooner or later, it's going to happen. The primal urge to just…let….go. Unwind, unplug and live. Hedonism II, on the world famous Negril Beach, Jamaica was created as a reward for all those times you've had to deny your basic instincts. Hedonism II breaks the boundaries of other Lifestyle-friendly, clothing optional resorts. Here, there's never too much of a good thing. People travel from far and wide to live out their fantasies and escape their inhibitions. Leave the mundane day-to-day behind, explore yourself as you explore the sensual and liberating environment of Hedonism II Negril, Jamaica.
Featured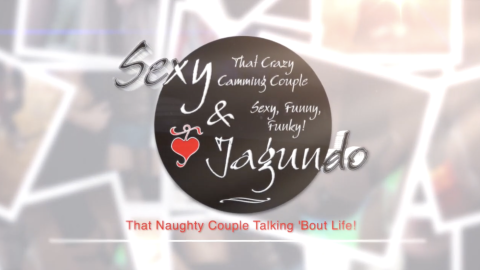 Hey there friends of freakiness! Another week of wackiness and sexiness and we're here to share it with ya, lol!! The return of sexyboy! Our favorite frenchman! Our little chihuahua is asked for...her papers! I sell my first pair of panties, Mitch gets it on with the suckee suckee machine, ha! Also, massive microphone dilemmas! All this and other fun things from your fave chicken wings, Sally & Mitch. Happy Horniness our sexy friends! Twinkle, Twinkle, Sally and Mitch SJErotica Photography
http://sjerotica.com