Our first swingers party
by lsm admin
published on December 16, 2022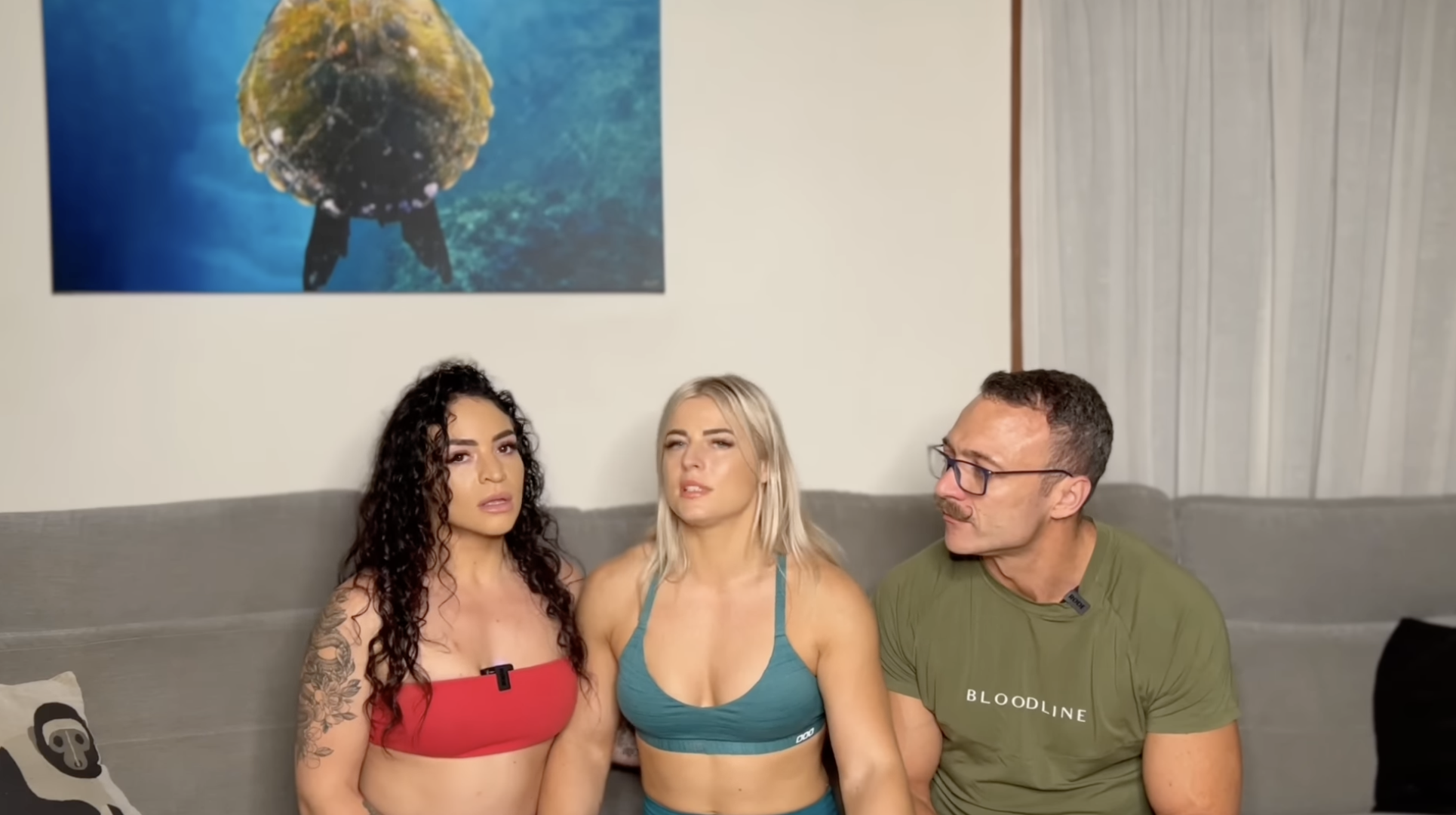 Up Next
Featured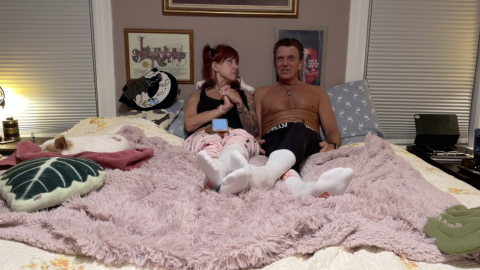 Hello there our freaky fun listeners and watchers! This time around we go long and strong, LOL!! What's up? Lustery gifts! Home is where the porn is! LOL! Shopping for dildos in snow squalls. Discovering a fun place to go! The Week of Feet! Peg me baby and tummy girgles! Let's chat! Happy Horniness our sexy friends! Twinkle, Twinkle, Sally and Mitch SJErotica Photography
http://sjerotica.com
Related Videos
Featured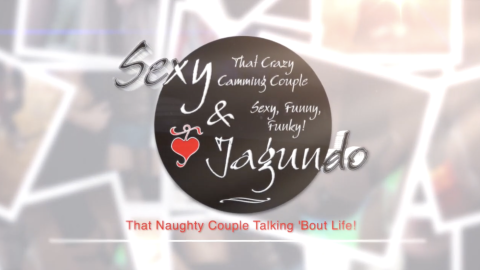 Yes, I am making Mitch dress sexy! LOL! Welcome freaky friends to another episode! This time we discuss being nominated for and adult award! Vegas perhaps? Porn acronyms, hehe Cum love blasts! Hehe Mitch builds a new bike! Two privates on two different platforms at the same time! Let's breed Sally, LOL! More on the 13" cock… Vote for us for best content creator on the ASN Awards! A random JC loves you…and lots more on a new episode of your fave cam couple! Sexy & Jagundo! Happy Horniness our sexy friends! Twinkle, Twinkle, Sally and Mitch SJErotica Photography http://sjerotica.com
Featured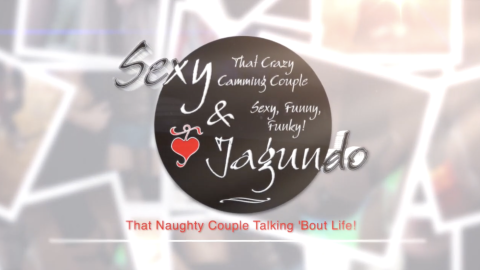 Hey there friends of freakiness! Another week of wackiness and sexiness and we're here to share it with ya, lol!! The return of sexyboy! Our favorite frenchman! Our little chihuahua is asked for...her papers! I sell my first pair of panties, Mitch gets it on with the suckee suckee machine, ha! Also, massive microphone dilemmas! All this and other fun things from your fave chicken wings, Sally & Mitch. Happy Horniness our sexy friends! Twinkle, Twinkle, Sally and Mitch SJErotica Photography
http://sjerotica.com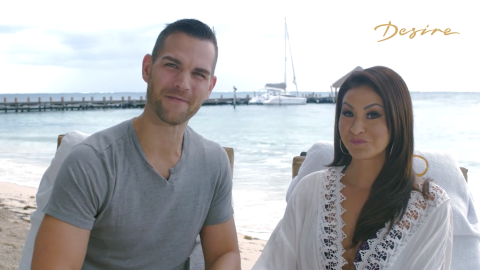 Featured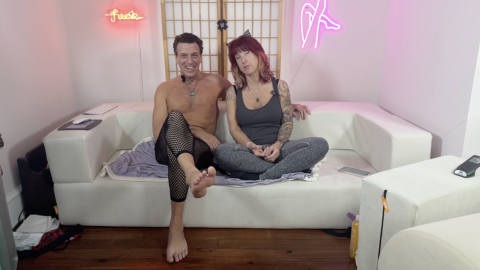 Sally's been taking notes and we have a lot to talk about! Hehe! First off, we made a clone a jagundo. Listen to our torrid tale of wang making, LOL. Hey, I need a perfect fit. Jagundo meets the naughty fish man. New views while camming! Sally and the 5 minute orgasm, oh my! We've got tortoise eggs. Lily Beane loses bladder control… You can have a pause button on streamate?! Oh and Mitch slices his 'nads. All this and more on a new webisode! Happy Horniness our sexy friends! Twinkle, Twinkle, Sally and Mitch SJErotica Photography http://sjerotica.com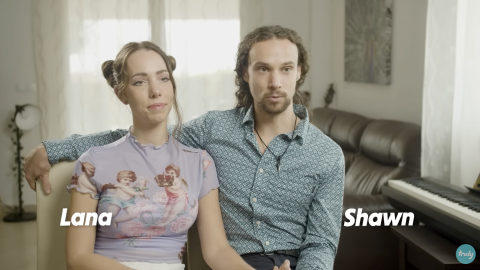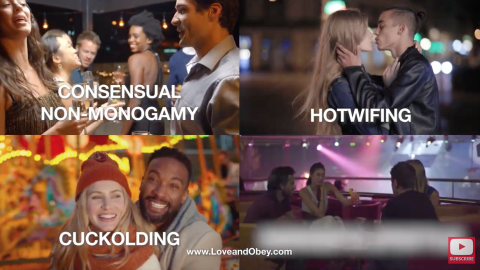 Why do many married couples divorce? One of the partners cheats and breaks the trust in the relationship. When a couple engages in consensual non-monogamy there is no "break in the trust." Couples who enjoy a swingers lifestyle see their outside partners as an enhancement, not a replacement, of their primary relationship. These couples have rules and boundaries and this defined relationship is out in the open. Couples are honest with each other and have great communication. This makes them happier than bottled-up monogamous couples who hide their fantasies. Research backs all this up: couples in swinging relationships are often happier in their marriage and the divorce rate of swinging couples is lower than couples in monogamous relationships.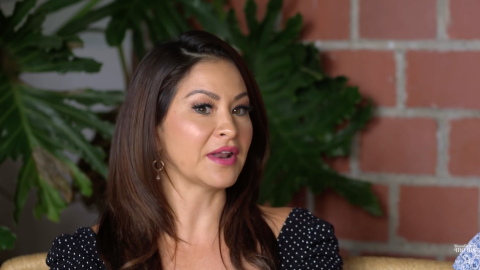 They say that couples who swing have a more trusting relationship. I guess if your partner is having sex with someone else then there's little else to worry about! Jess gives us a great insight into the life of swingers. She may even 'swing' your decision! All jokes aside, it's interesting to hear how other types of marriages work. @sexwithdrjess Get in touch! SUBSCRIBE to our channel or find us here and let us know what's on your Mommy mind!
We want to hear from you! Facebook:
https://www.facebook.com/UnsolicitedM..
. Instagram: @unsolicitedmoms Twitter: @unsolicitedmoms Category Education License Standard YouTube License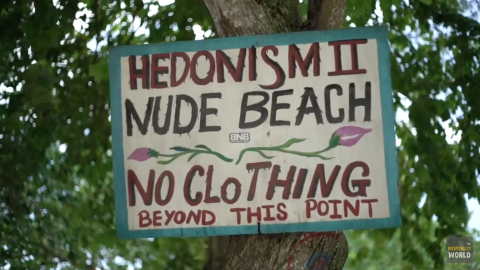 Discover How Travel Should Be! Article Link:
https://www.hospitalityworld.co/hedon...
The world's most iconic clothing optional adult playground and the sexiest place on earth where you can be as mild or as wild as you like! An all-inclusive paradise where you can turn your fantasies into reality. the preferred destination for resort hotels, bar, and restaurant services and for club and social gatherings. Hedonism II gives you the opportunity to explore your fantasies. Sooner or later, it's going to happen. The primal urge to just…let….go. Unwind, unplug and live. Hedonism II, on the world famous Negril Beach, Jamaica was created as a reward for all those times you've had to deny your basic instincts. Hedonism II breaks the boundaries of other Lifestyle-friendly, clothing optional resorts. Here, there's never too much of a good thing. People travel from far and wide to live out their fantasies and escape their inhibitions. Leave the mundane day-to-day behind, explore yourself as you explore the sensual and liberating environment of Hedonism II Negril, Jamaica.
Featured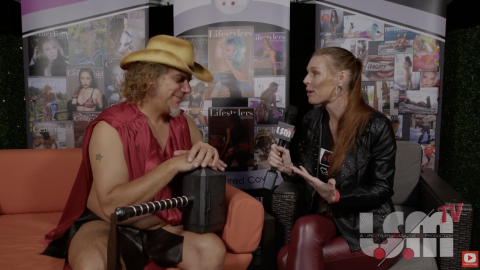 Anastasia from LSM-TV interviews Roderick Stevens about what prompted the creation of the documentary "OPEN: a Journey through Love", which seeks to de-stigmatize ethical non-monogamy and examine the profound positive impacts it can have on individuals and relationships. He talks about having driven over 25,000 miles, interviewing dozens of subjects including podcasters, authors, relationship coaches, therapists, and regular people from DTF swingers to those in the hotwife / bull space to people in polyamorous relationships. What drives him is how he observed the impact these alternative relationship styles have had on self-esteem, communication, authenticity and intimacy.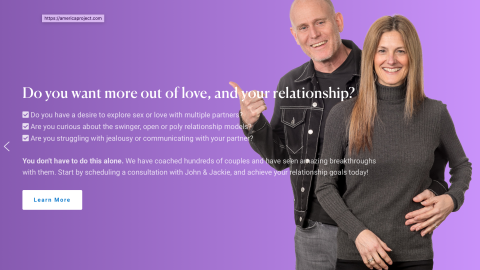 Question from a viewer for today: We're thinking about going to a lifestyle club. What am I going to expect? My nervousness and fear is that people are going to push me to do things we're not ready yet.