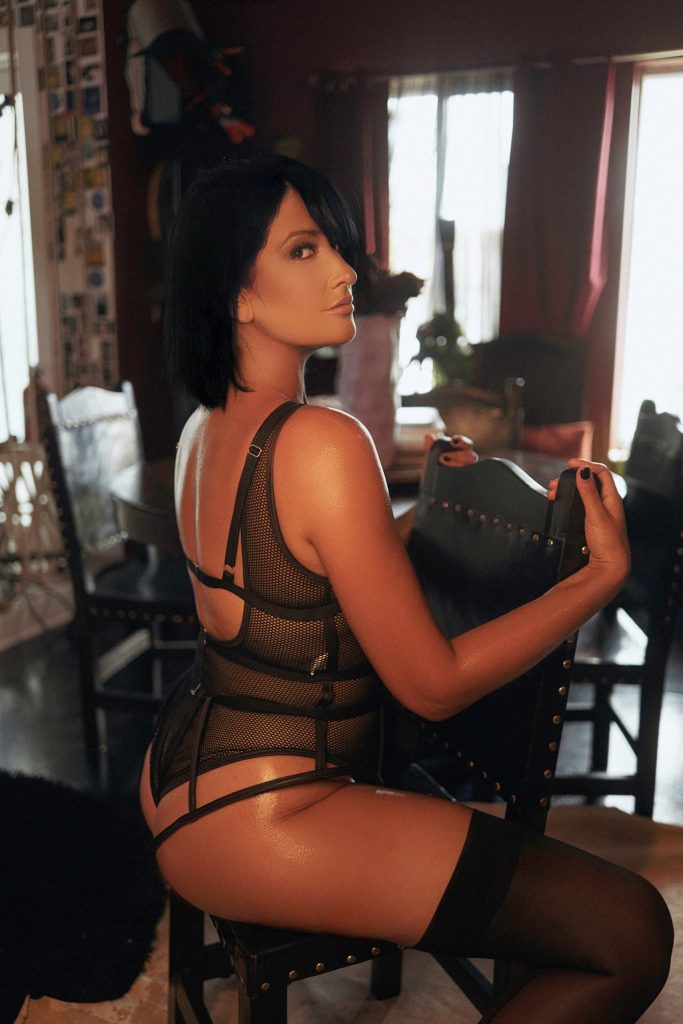 My first sexual experience was a bit awkward it was with a boyfriend I had his name was Chris!, I was only 18 years old I was a bit biased even when this happened as I had literally just lost my virginity not too long ago and it was a bit of unpleasant experience and almost by accident. We were at his house, in his room we used to kiss and making out everywhere all the time!, We liked each other so much!, we were inseparable and this time in his room it was almost the same, I say almost because this time I wanted him, I wanted to go beyond just kissing him and clearly that's what Chris had in mind too. So when he asks me "Do you want to have sex with me?, because in my case I want to, I've desired you since the first time I met you to be honest. I have masturbate several times with the idea". I got a little nervous, I'm not gonna lie because this was all new to me, I was about to let him enter me, penetrate me and I was afraid that the whole idea about having sex would be unpleasant just like my experience losing my virginity was, but despite that, I wanting him as much as he wanted me.
He then helped me to relaxed, and I started feeling more excited about what was about to happen. I was wearing only t-shirt without a bra, tennis shoes and mini boy shorts, and little by little he started to undress me, whispering at the same time, "I will take care of you, and make sure you have an immense amount of pleasure", guaranteeing that I would like.
I'm going to take my time to lick you all over, I'm going to make you beg me to fuck you!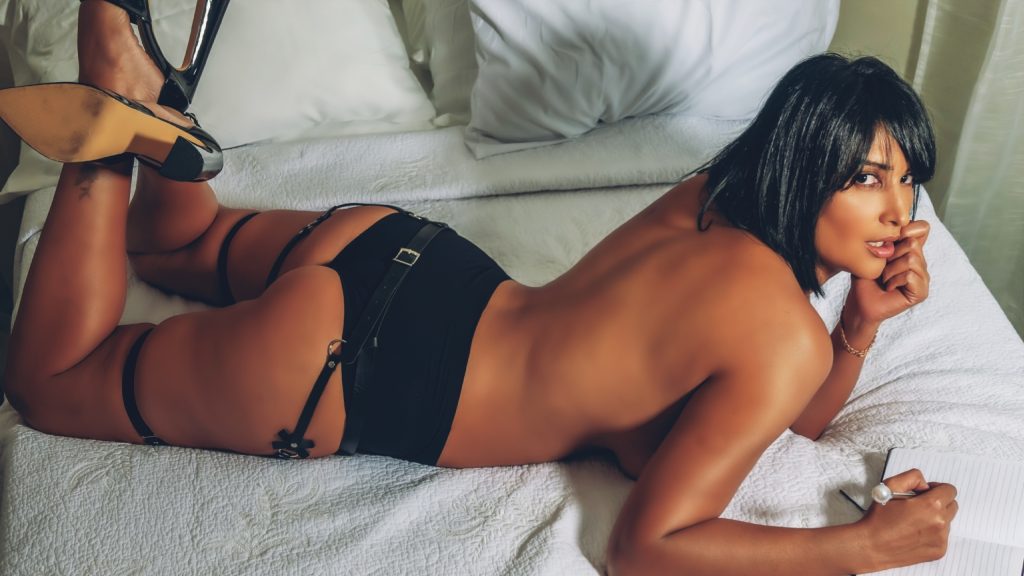 After Chris slowly started rubbing my nipples which were already hard, to make me feel even better, he started telling me how much he liked my nipples and how delicious they looked. So Chris said "I wonder if I can I lick them? I would love to suck them, can I? I was so excited that my response was literally immediate, I said "Yes, please lick them, suck them". After licking them for long time, Chris said "I'm going to take my time to lick you all over, I'm going to make you beg me to fuck you!". Then he began to lick my neck and belly and slowly lowered to my crotch. I was already so excited that I bit my lips to not to scream at that moment to fuck me please! So I held my breath instead and got focus about the enormous amount of pleasure that he was giving me, I still remember the extraordinary sensation of feeling his lips and tongue on my clitoris, what happened next was wonderful, my whole body trembled and I began to feel a tingling all over my body, the sensation was so strong that it made me explode, an explosion that made me screem so loud that I think I woke up all the neighbors bringing me to a feeling of extasy and it was there at that precise moment that I had my first orgasm!. It goes without saying that we had sex all night and that I had multiple orgasms. My first sexual experience was without a doubt one of my best ones.
During my 30's I was working in a restaurant as a hostess, here I met a client named Jack. There was an attraction at first sight for both of us. He was a very good-looking 6'6" tall man, with a rosy pink skin tone and blue eyes. How to resist? He had great charisma and self-confidence, and he immediately approached me and after a brief introduction and said " have a drink with me tonight, I'll wait for you until you finish your work day". and said " Please accept my invitation, I like you a lot". I did not hesitate to say "Yes, please wait for me, I finish at 10pm". I was fascinated.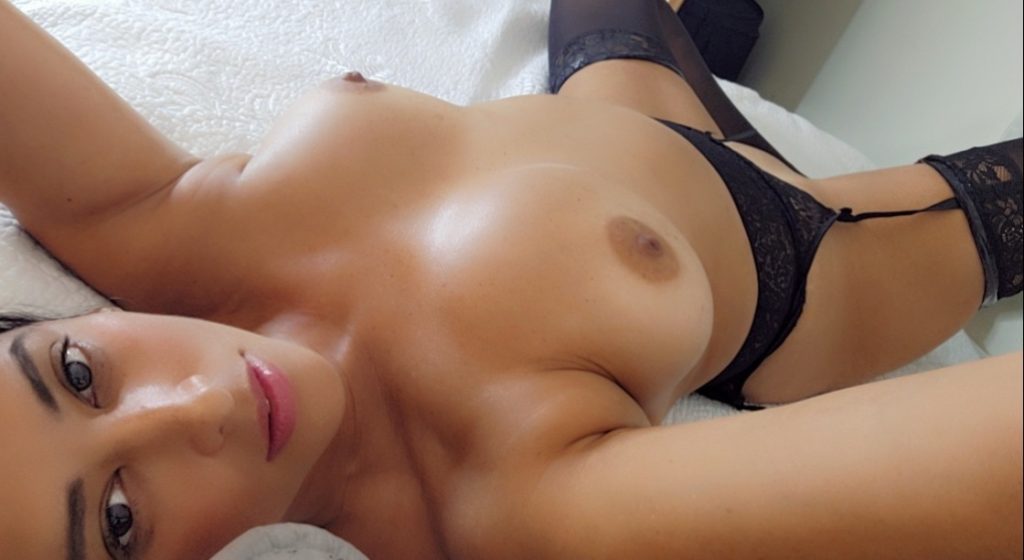 He was already at the bar, and after a couple of drinks Jack start flirting with me while rubbing my legs, and then he made a second invitation, "Will you come with me to my place? let's have some fun". It goes without saying that we ended up at his place, there like a cave man does he took me to his room and said " "Please take your clothes off slowly, I want to see your beautiful body". He sat in a chair next to his bed and sat there watching me undress like he wanted me to. I was wearing only a black dress, sheer black panties underneath and no bra. I could tell by the way he was looking at me that he loved what he was saw. Once I was completely naked, he said, "Wow look at you". He immediately got up from his chair and ran towards me, he grabbed my neck and brought my face close enough to his and begun to kiss me passionately but at the same time, violently biting my lips, putting his tongue so deep inside my mouth that I can almost feel it in my throat.
Then he threw me on his bed letting my legs fall on the edge of the bed sitting on the floor facing me, he spread my legs and started to lick my already wet pussy, he said in an exclamation way "You taste so good". After Jack stepped up from the floor, he started taking off all his clothes, then suddenly he was on top of me. His cock was huge, and he put some saliva on his cock and shoved it in my pussy violently and said, "Now I'm going to fuck you hard". I said with a smile on my face, "do whatever you want to me please, tonight I'm yours!". After a session of hard sex, he made me cum three more times, and when he was ready to cum he toke it out and cam all over my face and boobs.Weeks later he started showing at my job every Friday night asking for more… we spent so many more nights, days, weeks and months having the most wild sex!, definitively i will never forget my 30's sexual adventures exploring my sexuality thanks to Jack.