Cricket Clips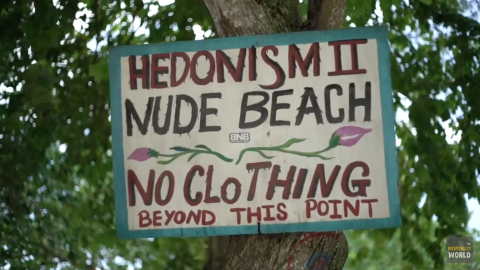 Discover How Travel Should Be! Article Link:
https://www.hospitalityworld.co/hedon...
The world's most iconic clothing optional adult playground and the sexiest place on earth where you can be as mild or as wild as you like! An all-inclusive paradise where you can turn your fantasies into reality. the preferred destination for resort hotels, bar, and restaurant services and for club and social gatherings. Hedonism II gives you the opportunity to explore your fantasies. Sooner or later, it's going to happen. The primal urge to just…let….go. Unwind, unplug and live. Hedonism II, on the world famous Negril Beach, Jamaica was created as a reward for all those times you've had to deny your basic instincts. Hedonism II breaks the boundaries of other Lifestyle-friendly, clothing optional resorts. Here, there's never too much of a good thing. People travel from far and wide to live out their fantasies and escape their inhibitions. Leave the mundane day-to-day behind, explore yourself as you explore the sensual and liberating environment of Hedonism II Negril, Jamaica.